I. Introduction
In the world of canine healthcare, there are many medications that play a crucial role in enhancing the quality of life for our furry companions. Keppra®, one such medication, has been making a significant impact in the management of certain health conditions in dogs. This article aims to provide a comprehensive resource for dog owners, detailing the benefits, correct dosages, potential side effects, and more when it comes to using Keppra® for dogs.
Table of Contents
Essential Drug Information
Before delving into the specifics, let's begin by creating a table summarizing vital drug information for veterinary use:
| Common Names | Drug Type | Used For | Administered | FDA Approved |
| --- | --- | --- | --- | --- |
| Keppra® | Antiepileptic | Seizure Control | Tablets, Oral Liquid | Yes |
The Importance of Consulting a Veterinarian
When it comes to the health of our beloved dogs, the expertise of a veterinarian cannot be understated. This holds true for using Keppra® or any medication for that matter. The guidance of a veterinarian is indispensable in ensuring the well-being of your furry friend. They have the knowledge and experience to assess your dog's condition, prescribe the right dosage, and monitor their progress throughout treatment.Consulting a veterinarian is especially crucial when dealing with antiepileptic medications like Keppra®. Seizure management is a complex process, and the success of treatment largely depends on proper diagnosis and appropriate drug administration. Only a qualified veterinarian can provide the necessary guidance to address the unique needs of your dog.
The Purpose of the Article
The primary purpose of this article is to provide dog owners with a thorough understanding of Keppra®. Whether you are a concerned pet parent seeking information about this medication or have a dog under treatment, this resource is designed to give you clarity on its benefits, dosages, potential side effects, and the importance of professional consultation.Keppra® has emerged as a reliable choice for managing certain health issues in dogs, and knowing how it works, when it's beneficial, and what precautions to take can significantly contribute to the overall well-being of your canine companion. We believe that well-informed dog owners make the best decisions when it comes to their pets' healthcare, and this article aims to empower you with the knowledge you need.In the sections to follow, we will delve deeper into understanding Keppra® for dogs, its mechanisms of action, benefits, dosages, precautions, side effects, and much more. Our goal is to provide a comprehensive guide that serves as a valuable resource for dog owners navigating the world of canine healthcare and the use of Keppra® as a part of their furry family member's treatment plan.
II. Understanding Keppra®
What is Keppra®?
Keppra®, the brand name for levetiracetam, is an antiepileptic medication that has gained prominence in the field of canine healthcare. Levetiracetam is part of a class of drugs known as antiepileptics or anticonvulsants, which are primarily used to control seizures. Keppra® is FDA-approved for use in dogs, making it a trusted choice among veterinarians for managing various conditions involving seizures and epilepsy.One of the distinguishing features of Keppra® is its effectiveness in controlling seizures while generally causing fewer side effects than some other antiepileptic medications. It's important to note that Keppra® is available in different forms, including tablets and oral liquid, offering flexibility in how it can be administered to dogs.
How Does Keppra® Work in Dogs' Bodies?
To understand how Keppra® works, it's essential to grasp the fundamental processes of a seizure. Seizures are the result of excessive and abnormal electrical activity in the brain. These bursts of electrical activity can lead to involuntary muscle contractions, loss of consciousness, and other symptoms.Keppra® works by stabilizing and regulating this electrical activity in the brain. Unlike some other antiepileptic drugs that primarily target voltage-gated sodium channels, Keppra® operates differently. It binds to synaptic vesicle protein 2A (SV2A), a protein found in neurons. By binding to SV2A, Keppra® exerts an inhibitory effect on neurotransmitter release. This inhibition helps prevent the excessive and synchronous firing of neurons that underlies seizures.
Common Conditions and Ailments in Dogs that Keppra® Can Treat or Manage
Keppra® has found application in treating a range of seizure-related conditions in dogs, including:
Idiopathic Epilepsy

: This is the most common cause of recurrent seizures in dogs. Keppra® is often prescribed as part of the treatment regimen for dogs with idiopathic epilepsy. It helps reduce the frequency and severity of seizures, ultimately enhancing the quality of life for affected dogs.

Cluster Seizures

: Cluster seizures involve multiple seizures occurring in a short span of time. Keppra® can be used to manage these clusters and prevent prolonged episodes that could lead to more severe complications.

Status Epilepticus

: This is a life-threatening condition characterized by prolonged and uncontrolled seizures. Keppra® may be administered as part of an emergency protocol to halt these seizures and prevent further neurological damage.
Partial Seizures

: Dogs experiencing partial seizures, which affect only a specific part of the brain, can also benefit from Keppra®. It helps in reducing the frequency and intensity of partial seizures.

Other Seizure Types

: Keppra® may also be prescribed for other types of seizures and convulsive disorders in dogs, depending on the veterinarian's assessment of the specific case.
III. Benefits of Keppra® for Dogs
Keppra®, the antiepileptic medication that has become a cornerstone in managing seizures in dogs, offers a multitude of benefits that extend beyond seizure control. Understanding these advantages is essential for both veterinarians and dog owners seeking to enhance the well-being of their canine companions.
1. Effectiveness in Treating Seizures:The primary and most recognized benefit of Keppra® for dogs is its remarkable effectiveness in treating seizures. Keppra® stands out for its ability to significantly reduce the frequency and severity of seizures, making it a valuable asset in managing various forms of epileptic conditions. This includes idiopathic epilepsy, partial seizures, and even status epilepticus, a life-threatening emergency.Keppra®'s mechanism of action, which involves binding to synaptic vesicle protein 2A (SV2A) to regulate neuronal activity, allows it to provide relief from seizures without causing excessive sedation or other severe side effects often associated with alternative antiepileptic drugs. This makes Keppra® a preferred choice for many veterinarians, as it not only effectively controls seizures but also ensures that dogs maintain a good quality of life.
2. Improved Quality of Life:Beyond its role in managing seizures, Keppra® can profoundly enhance a dog's overall quality of life. Uncontrolled and frequent seizures can be emotionally distressing for both dogs and their owners. They disrupt daily routines, causing anxiety and fear. By effectively reducing the occurrence of seizures, Keppra® allows dogs to lead more normal and happy lives.Here's how Keppra® contributes to improving a dog's quality of life:
A. Reduced Stress and Anxiety:Dogs that experience frequent seizures often live in a state of perpetual anxiety. The unpredictability of seizures can be emotionally draining. Keppra® helps in breaking this cycle by reducing the number of seizures, offering dogs a sense of calm, security, and a better quality of life.
B. Enhanced Physical Well-Being:The intense physical exertion during seizures can be physically exhausting. Keppra® helps conserve a dog's energy by minimizing these episodes. This means that dogs on Keppra® are less fatigued and more active.
C. Better Interaction and Training:Seizures can disrupt the interaction between dogs and their owners, making training and bonding challenging. With fewer seizures, dogs become more receptive to training and are better companions for their human families.
D. Fewer Side Effects:Another notable benefit of Keppra® is its favorable side effect profile. It is generally well-tolerated, which means that dogs can experience the benefits without suffering from a multitude of adverse reactions. This is in stark contrast to some other antiepileptic medications that may cause significant sedation or other side effects.
E. Prevention of Seizure Progression:Allowing seizures to go unmanaged can lead to a phenomenon known as kindling, where the brain becomes more susceptible to seizures over time. Keppra® helps prevent this kindling process, ensuring that seizures do not become more frequent or severe.Keppra® for dogs, through its efficacy in controlling seizures and its ability to enhance overall well-being, plays a vital role in preserving the mental and physical health of dogs affected by epilepsy and other seizure-related conditions. In the next section, we will delve into the practical aspects of administering Keppra® to dogs, including dosage guidelines and administration methods. Understanding these elements is crucial for harnessing the full benefits of this medication while ensuring the safety and comfort of your canine companion.
IV. Administering Keppra® to Dogs
Administering Keppra® to dogs is a crucial aspect of epilepsy management. To ensure its effectiveness and your dog's safety and comfort, it's essential to adhere to specific dosage guidelines and administration methods. This section provides detailed information on how to correctly give Keppra® to your canine companion.
1. Dosage Guidelines:Determining the right dosage of Keppra® for your dog is a critical step in epilepsy management. The appropriate dosage depends on your dog's size, weight, and condition. However, it's vital to remember that dosage guidelines should always be established and provided by a qualified veterinarian. Self-prescribing or adjusting the dosage can have serious consequences, and any changes should be made only under the guidance of a veterinary professional.Typically, Keppra® is prescribed at a dosage of 10-30 mg/kg twice a day. The specific dosage may vary based on your dog's individual needs and response to the medication. For instance, a smaller dog may require a lower dosage than a larger one, while a dog with severe seizures may need a higher dose.Your veterinarian will conduct a comprehensive evaluation to determine the most appropriate dosage for your dog's specific condition. It's crucial to follow their recommendations diligently. Regular follow-up appointments will also be scheduled to monitor your dog's progress and make any necessary adjustments to the dosage.
2. Frequency of Administration:Keppra® is typically administered to dogs twice a day. This frequency helps maintain a steady level of the medication in the bloodstream, which is important for effective seizure control. To ensure consistent administration, it's recommended to establish a schedule, which might involve giving Keppra® in the morning and evening or at specific times that align with your daily routine.If you ever miss a dose, try to administer it as soon as you remember. However, if it's close to the time for the next scheduled dose, skip the missed one and continue with the regular dosing schedule. Never double the dose to make up for a missed one.
3. Directions for Use:
Administering Keppra® to your dog can sometimes be challenging, especially if your dog is finicky about taking medications. Here are some tips to help ease the process:
Crushing Tablets:

If your dog refuses to swallow tablets, you can ask your veterinarian if it's acceptable to crush Keppra® tablets and mix them with a small amount of soft food. Ensure your dog consumes the entire mixture to guarantee they receive the full dose.

Hide in Treats:

Another effective method is to hide the tablet in a soft treat or a small amount of canned food. Ensure your dog eats the entire treat or food to receive the complete dose.

Ask for a Liquid Formulation:

If your dog is particularly difficult to medicate or has a condition that affects their ability to swallow, ask your veterinarian if a liquid form of Keppra® is available. This can be easier to administer, especially if your dog has specific dietary restrictions.
Use a Pill Dispenser:

Pill dispensers are designed to hold tablets, making it easier to place the medication at the back of your dog's throat. Follow it with a small amount of water to ensure the pill is swallowed properly.

Be Consistent:

Try to administer Keppra® at the same times each day. This consistency can help your dog get accustomed to the routine and make the process smoother.
4. Importance of Adhering to Prescribed Dosages:
Adhering to the prescribed dosages of Keppra® is essential for effectively managing your dog's seizures. Skipping doses or altering the medication schedule can lead to breakthrough seizures or worsen the condition. It's important to remember that Keppra® works best when it is maintained at a consistent level in the bloodstream.Moreover, the dosage prescribed by your veterinarian is tailored to your dog's specific condition, weight, and health status. Deviating from the prescribed dosage can lead to overdosage, which may cause adverse effects, or underdosage, which can render the medication ineffective.
5. Missed Dose Guideline:
If you forget to administer a dose, it's generally recommended to give the missed dose as soon as you remember, as long as it's not close to the next scheduled dose. If you've missed more than one dose or it's close to the next scheduled dose, it's advisable to skip the missed dose and continue with the regular dosing schedule. Do not double the dose to compensate for the missed one, as this can result in undesirable side effects or other complications.In the next section, we'll explore potential side effects and precautions related to Keppra® in dogs. Understanding these aspects will help you monitor your dog's well-being while on this medication and make informed decisions in consultation with your veterinarian.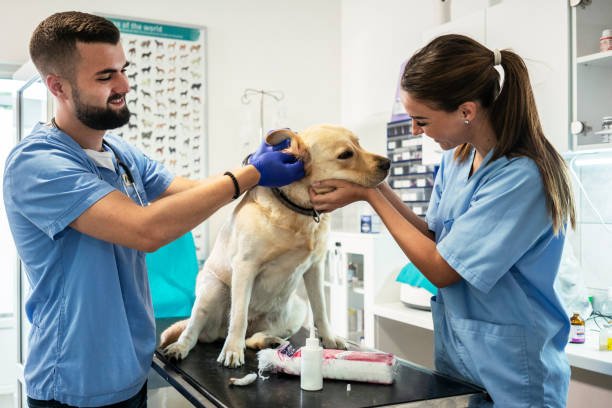 V. Potential Side Effects and Precautions
While Keppra® is a valuable medication for managing seizures in dogs, like any pharmaceutical, it can potentially lead to side effects. It's essential to be aware of commonside effects, identify severe or adverse reactions, and take precautions when using Keppra® in specific situations.
1. Common Side Effects of Keppra® in Dogs:
The majority of dogs tolerate Keppra® well, and many experience minimal to no side effects. However, some dogs may exhibit mild side effects that typically resolve as their bodies adjust to the medication. Common side effects may include:
Sedation:

Drowsiness or sleepiness may occur, especially during the initial days of Keppra® treatment. This is generally transient and tends to diminish as your dog's body adapts to the medication.

Mild Gastrointestinal Upset:

Some dogs might experience mild digestive issues, such as nausea, vomiting, or diarrhea. Ensuring that Keppra® is administered with food can help alleviate these symptoms.

Loss of Appetite:

Your dog may temporarily lose interest in eating. To mitigate this, try offering highly palatable and favorite foods.
If your dog experiences any of these side effects, it's often best to monitor them closely. The symptoms are usually mild and should resolve as your dog's system becomes accustomed to the medication. However, if they persist or worsen, consult your veterinarian for guidance.
2. Identifying Severe or Adverse Reactions:
While most dogs tolerate Keppra® without any issues, severe or adverse reactions are possible, although they are relatively rare. It's essential to recognize these reactions and seek immediate veterinary attention if they occur. Severe or adverse reactions may include:
Allergic Reactions:

Signs of an allergic reaction can include hives, facial swelling, difficulty breathing, or severe itching. If you notice any of these symptoms, discontinue the medication and contact your veterinarian immediately.

Behavioral Changes:

Keppra® can cause behavioral changes in some dogs, including aggression, agitation, or unusual hyperactivity. Notify your veterinarian if you observe significant alterations in your dog's behavior while taking the medication.

Blood Disorders:

In rare cases, Keppra® has been associated with blood disorders in dogs. Watch for signs such as unexplained bruising, bleeding, or lethargy. If you observe these symptoms, seek immediate veterinary assistance.
3. Precautions for Pregnant or Lactating Dogs:
The safety of using Keppra® in pregnant or lactating dogs has not been thoroughly studied. It's crucial to consult with your veterinarian if your dog is pregnant or nursing. In some cases, your veterinarian may recommend alternative seizure management strategies or closely monitor your dog's health while administering Keppra®.
4. Interactions with Other Medications or Supplements:
If your dog is taking other medications or supplements, it's essential to discuss potential interactions with your veterinarian. Keppra® can interact with certain drugs, potentially impacting their effectiveness or leading to side effects. Make sure your veterinarian is aware of your dog's complete medical history and any other substances they are consuming.As a responsible dog owner, always be vigilant about monitoring your dog's response to Keppra®. If you have any concerns, questions, or notice any unusual changes in your dog's health, reach out to your veterinarian for guidance. They are your best resource for making informed decisions about the use of Keppra® in your dog's treatment plan.In the next section, we'll emphasize the importance of consulting with a veterinarian when considering or using Keppra® for your dog. Additionally, we'll provide insights into overdose information and signs that should prompt a call to the vet.

VI. Consultation with a Veterinarian
As a devoted dog owner, you play a crucial role in ensuring your furry companion's well-being. When it comes to managing your dog's health and administering medications like Keppra®, professional guidance is invaluable. This section emphasizes the importance of consulting with a veterinarian, covers overdose information, signs or symptoms indicating when to call the vet, and offers insights into how to discuss Keppra® with your veterinarian and seeking a second opinion if needed.
1. The Importance of Professional Guidance:
When it comes to your dog's health, especially the management of a condition like epilepsy, professional guidance is non-negotiable. Your veterinarian is the most qualified individual to determine the appropriate course of treatment, prescribe medications, and oversee your dog's overall health.
A veterinarian's role in the use of Keppra® includes:
Diagnosis:

Properly diagnosing the underlying cause of your dog's seizures or epilepsy, which may involve various tests and evaluations.

Monitoring:

Overseeing your dog's response to the medication and making necessary adjustments to the treatment plan over time.
Addressing Concerns:

Providing guidance on potential side effects, precautions, and interactions with other medications or supplements.

Regular Check-ups: Monitoring your dog's health through regular check-ups and assessments to ensure the medication's effectiveness and your dog's well-being.
2. Overdose Information and Possible Toxicity/Effect:
Accidental overdose of Keppra® can lead to adverse effects, so it's crucial to keep the medication out of your dog's reach and administer it precisely according to your veterinarian's instructions. If you suspect your dog has ingested too much Keppra®, contact your veterinarian or an emergency pet poison hotline immediately. Signs of overdose may include:
Extreme sedation:

Your dog may become excessively drowsy, lethargic, or unresponsive.

Behavioral Changes:

Agitation, restlessness, or unusual behaviors can indicate an overdose.

Gastrointestinal Distress:

Severe vomiting or diarrhea can result from an overdose.
3. Signs or Symptoms When to Call the Vet:
While administering Keppra® to your dog, it's essential to remain vigilant for any unusual signs or symptoms that may indicate issues with the medication, the condition it's treating, or other underlying health concerns. Contact your veterinarian if you notice:
Worsening Seizures:

If your dog's seizures become more frequent, severe, or different from their usual pattern, this is a sign to call your vet.

Intolerable Side Effects:

If your dog experiences intolerable side effects, such as severe sedation, persistent vomiting, or significant behavioral changes, your vet should be informed.

Allergic Reactions:

If your dog displays signs of an allergic reaction, like hives, facial swelling, or difficulty breathing, immediate veterinary assistance is required.

Liver or Blood-related Symptoms: Jaundice (yellowing of the skin or eyes), loss of appetite, unexplained bruising, bleeding, or lethargy should prompt a call to the vet.
4. How to Discuss Keppra® with Your Veterinarian:
Open and honest communication with your veterinarian is crucial to ensuring your dog's well-being. When discussing Keppra® with your veterinarian:
Provide a complete medical history, including any previous health issues, medications, and supplements your dog is taking.

Clearly describe your dog's symptoms and any changes in their condition or behavior.

Share your observations regarding the medication's effectiveness and any side effects or concerns you have noticed.

Ask questions and seek clarification on any aspect of your dog's treatment or condition that you don't understand.
5. Seeking a Second Opinion if Needed:
While your primary veterinarian should be your first point of contact for your dog's medical needs, it's entirely appropriate to seek a second opinion in certain situations. If you have concerns about your dog's diagnosis, treatment plan, or the use of Keppra®, here's how to approach it:
Communicate:

Talk to your current veterinarian about your concerns. They may be able to address your worries and provide explanations that alleviate your apprehensions.

Consult Another Veterinarian:

If you still have concerns after speaking with your primary veterinarian, consider consulting another veterinarian. A fresh perspective and additional expertise can be invaluable.

Collaboration:

In some cases, your two veterinarians may work together to determine the best approach for your dog's care.

Trust Your Instincts: As a dog owner, you know your pet better than anyone. If your instincts tell you that something isn't right, don't hesitate to seek another opinion.
VII. Comparison with Similar Drugs in this Category
When it comes to managing seizures and epilepsy in dogs, Keppra® is just one option among several medications. This section will provide an insightful comparison of Keppra® with similar drugs in the same therapeutic category, considering their efficacy, when one might be preferred over another, and the cost implications. Each of these medications has its own unique set of characteristics, benefits, and drawbacks, allowing veterinarians to tailor treatment to each dog's specific needs.
Frequently asked questions
What is Keppra for dogs?
Keppra is a brand name for levetiracetam, a medication that can be used to treat seizures in dogs and cats123. It is often used in combination with other anti-seizure drugs, such as phenobarbital or potassium bromide, when they are not enough to control the seizures or cause unwanted side effects.
How does Keppra work for dogs?
Keppra works by affecting the brain's neurotransmitters, which are chemicals that help nerve cells communicate with each other. Keppra reduces the abnormal electrical activity in the brain that causes seizures.
What is the dosage of Keppra for dogs?
The dosage of Keppra for dogs depends on several factors, such as the weight of the dog, the severity and frequency of the seizures, and the response to other medications. Your veterinarian will prescribe the appropriate dose and schedule for your dog. Keppra comes in different forms, such as tablets, extended-release tablets, oral solution