Introduction
Belgian Malinois, often referred to simply as Malinois, are a remarkable breed known for their intelligence, loyalty, and unwavering work ethic. If you're considering adding a Belgian Malinois to your family or are simply curious about this extraordinary breed, you've come to the right place. In this comprehensive guide, we will delve deep into the world of Belgian Malinois, providing you with all the essential information you need to know about their unique characteristics and care requirements.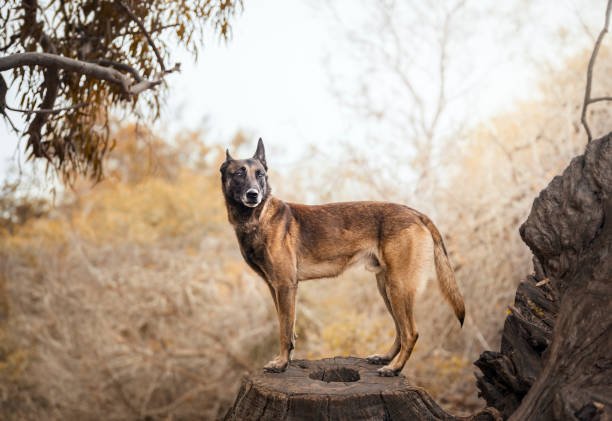 Why Belgian Malinois?
Before we dive into the specifics, let's paint a vivid picture of what makes the Belgian Malinois stand out among the dog breeds. Imagine a dog so agile that it can effortlessly scale obstacles, so intelligent that it excels in obedience training, and so loyal that it forms an unbreakable bond with its owner. That's the Belgian Malinois in a nutshell. This breed has gained popularity not only for its striking appearance but also for its remarkable versatility.
Belgian Malinois at a Glance
To give you a quick overview, here's a table summarizing key details about the Belgian Malinois breed:
| Field | Information |
| --- | --- |
| Height | Varies between 22 to 26 inches (males) and 20 to 24 inches (females) |
| Weight | Typically between 60 to 80 pounds (males) and 40 to 60 pounds (females) |
| Life Span | Averages 12 to 14 years |
| Good with | Children, active families, experienced dog owners |
| Temperament | Intelligent, loyal, protective, and alert |
| Intelligence | Highly intelligent and quick learners |
| Shedding Amount | Moderate, regular grooming required |
| Grooming | Weekly brushing, occasional baths, nail trimming |
| Exercise Needs | High energy, requires daily exercise and mental stimulation |
| Energy Level | Extremely high energy level |
| Barking Level | Moderate, vocal when alerting or excited |
| Drool Amount | Minimal |
| Coat Length/Texture | Short to medium-length, straight, dense double coat |
| Colors | Mahogany, black, and tan |
| Patterns | Typically lacks distinct patterns |
Please note that while we strive to provide comprehensive information, specific details about individual Belgian Malinois dogs may vary. It's important to consider that each dog has its unique personality and requirements. In the sections that follow, we'll delve into each of these aspects in more detail to help you better understand this extraordinary breed.
Continue reading to discover the Belgian Malinois' history, temperament, training needs, exercise requirements, and more. Whether you're a prospective owner or simply a dog enthusiast, this guide aims to equip you with the knowledge needed to appreciate and care for this exceptional breed.
Breed History and Origin
Exploring Their Roots
The Belgian Malinois, often simply referred to as Malinois, boasts a rich and storied history that dates back to the late 1800s. This remarkable breed originated in Belgium, specifically in the city of Malines, from which it gets its name. Malinois is one of the four Belgian Shepherd breeds, each distinguished by its unique coat color and characteristics.
Belgian Shepherd Breeds
Before delving into the Malinois' history, it's essential to acknowledge the other Belgian Shepherd breeds:
Belgian Tervuren: Known for their striking long, fawn-colored coats, these dogs are recognized for their elegance and versatility.
Belgian Groenendael: With their luxurious, solid black coats, these dogs are often associated with intelligence and grace.
Belgian Laekenois: Easily recognizable by their wiry, rough coats, Laekenois dogs are known for their resilience and agility.
While each of these Belgian Shepherd breeds has its own unique characteristics, the Malinois stands out for its exceptional work ethic, intelligence, and versatility. These traits have made it a favorite among law enforcement agencies and search-and-rescue teams worldwide.
Notable Traits
What sets the Belgian Malinois apart in history is its role as a working dog. Originally bred for herding and guarding livestock, Malinois dogs exhibited exceptional intelligence and agility, traits that quickly caught the eye of breeders and trainers. These traits made them highly adaptable and suitable for various tasks, leading to their utilization in a variety of roles, including police work, military service, and search-and-rescue operations.
Malinois dogs are renowned for the following distinctive traits:
Unmatched Intelligence: Belgian Malinois are often ranked among the most intelligent dog breeds in the world. Their ability to learn quickly and think on their feet makes them ideal candidates for training in various fields.
Loyalty and Alertness: Malinois dogs form deep bonds with their owners and are naturally protective. Their alertness and loyalty make them excellent guard dogs.
Physical Prowess: These dogs are agile and possess remarkable physical prowess. Their athleticism enables them to excel in canine sports and demanding tasks.
Relevance of Origin
The historical origin of the Belgian Malinois is crucial in understanding why they possess the traits that define them today. The breed's development can be traced back to the late 19th century when Belgian shepherds were selectively bred for their herding abilities. The city of Malines, located in the northern part of Belgium, served as the breeding ground for these exceptional dogs.
The Belgian Malinois' original purpose was to assist shepherds in controlling and protecting livestock. As a result, they were required to be alert, agile, and capable of making quick decisions in challenging situations. These early breeding practices laid the foundation for the breed's enduring qualities.
As the breed evolved, its skills became increasingly recognized beyond herding. The Malinois' intelligence and versatility caught the attention of the military and police forces, leading to their adoption as working dogs. Their history as herders shaped them into dependable and agile canines, making them ideal for tasks such as search-and-rescue, tracking, and narcotics detection.
In conclusion, the Belgian Malinois' history and origin are intrinsically tied to their exceptional qualities as a breed. Their roots as herding dogs in Malines, Belgium, have molded them into the intelligent, loyal, and agile working dogs we admire today. Understanding this history is key to appreciating their unique characteristics and their continued relevance in various roles, from family companions to law enforcement partners. In the following sections, we will delve deeper into the Belgian Malinois' temperament, training requirements, and care needs to provide you with a comprehensive guide to this remarkable breed.
Understanding the Belgian Malinois Breed's Traits
Physical Characteristics
The Belgian Malinois is a breed that captivates with its striking physical attributes. Understanding these characteristics is essential for potential owners to appreciate the breed's unique appearance.
Size
Belgian Malinois are medium to large-sized dogs with well-balanced proportions. Here's a breakdown of their typical size:
Males: Stand between 22 to 26 inches (56 to 66 cm) tall at the shoulders.
Females: Slightly smaller, ranging from 20 to 24 inches (51 to 61 cm) in height.
Coat Type
The Malinois boasts a short to medium-length double coat, which serves as protection against various weather conditions. Their coat is dense and straight, providing insulation and repelling moisture.
Color and Distinguishing Features
The breed is recognized for its elegant coat colors, primarily including:
Mahogany: This rich reddish-brown hue is a common color for Malinois.
Black and Tan: The classic combination of black with tan markings on the face, legs, and chest is a distinctive feature.
Belgian Malinois may also have a black mask on their face, adding to their striking appearance. Their ears are typically erect and triangular, contributing to their alert and attentive expression.
Temperament Overview
Understanding the temperament of the Belgian Malinois is crucial for anyone considering bringing one into their home. These dogs are known for their unique personality traits and suitability as family pets.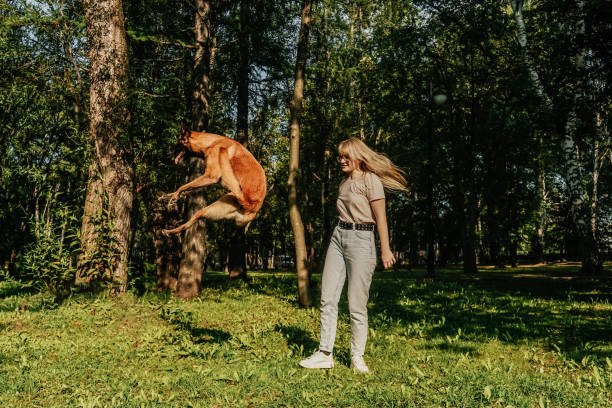 Suitability as Family Pets
Belgian Malinois can make excellent family pets, but it's important to understand their temperament to ensure they are a good match for your household. Here are key points to consider:
Loyal and Protective: Malinois are fiercely loyal to their families and naturally protective, making them excellent watchdogs.
Highly Intelligent: Their intelligence makes them quick learners, which is advantageous for training.
Energetic: Malinois are known for their boundless energy, so they thrive in active households.
Good with Children: When properly socialized and trained, Belgian Malinois can be great with children, but their energy can be overwhelming for very young kids.
Compatibility with Other Pets: Early socialization is vital for Malinois to coexist peacefully with other pets. They have a strong prey drive, so caution is needed around smaller animals.
Environmental Needs
Belgian Malinois thrive in environments that cater to their active and intelligent nature. Here are some considerations:
Space: These dogs do best in homes with ample space and access to a securely fenced yard where they can burn off energy.
Temperature: Malinois can adapt to various climates, but they do best in temperate conditions. Extreme heat or cold may require additional precautions.
Training and Socialization
Training and socialization are key factors in shaping a Belgian Malinois' behavior. Their intelligence and work ethic make them highly trainable, but it's important to approach it with consistency and positive reinforcement.
Training: Malinois excel in obedience training, agility, and even advanced tasks like search-and-rescue. Consistent, reward-based training methods work best.
Socialization: Early and ongoing socialization is vital to ensure they are well-adjusted and comfortable around people and other animals. This helps mitigate any potential aggression or fear issues.
It's important to note that Belgian Malinois require mental stimulation as much as physical exercise. Puzzle toys, interactive games, and tasks that engage their intelligence are highly recommended.
In summary, understanding the Belgian Malinois breed's traits is essential for potential owners. Their physical characteristics, temperament, environmental needs, and training requirements make them unique and rewarding companions for those who can provide the right environment and care. If you're considering welcoming a Belgian Malinois into your home, the next section will delve into their grooming needs and healthcare requirements to ensure they lead a happy and healthy life.
Health Considerations and Care for Belgian Malinois
Common Health Issues
Belgian Malinois, like all dog breeds, may be prone to specific health issues. Recognizing these potential concerns and addressing them proactively is essential for ensuring the well-being of your furry companion.
Hip Dysplasia
One of the most common orthopedic issues in dogs, hip dysplasia occurs when the hip joint doesn't develop properly.
Regular veterinary check-ups and early detection are crucial.
Maintaining a healthy weight and providing joint supplements can help manage this condition.
Elbow Dysplasia
Similar to hip dysplasia, elbow dysplasia involves abnormal development of the elbow joint.
Regular exercise, joint supplements, and a balanced diet can aid in preventing and managing this issue.
Progressive Retinal Atrophy (PRA)
PRA is a genetic condition that leads to vision loss and, eventually, blindness.
Responsible breeding practices can reduce the risk, but there is no cure.
Regular eye exams can help identify PRA in its early stages.
Bloat (Gastric Dilatation-Volvulus)
Bloat is a life-threatening condition where the stomach fills with gas and twists on itself.
Immediate veterinary attention is critical, and preventative measures include feeding smaller meals and avoiding vigorous exercise after eating.
Epilepsy
Belgian Malinois can be prone to epilepsy, a neurological disorder that causes seizures.
Medication and close veterinary monitoring are essential for managing epilepsy in affected dogs.
Allergies
Skin allergies can be common in Malinois, leading to itching and discomfort.
Identifying and addressing allergens in the dog's environment and diet can help manage allergies.
It's crucial to work closely with a veterinarian who is experienced in treating Belgian Malinois to address any health concerns promptly. Regular check-ups and vaccinations are essential to keep your dog in good health.
Lifespan and Longevity
On average, Belgian Malinois have a lifespan of 12 to 14 years. However, with proper care and attention to their specific needs, they can live longer, healthier lives.
Tips for Promoting Longevity
Balanced Diet: Feed your Malinois a high-quality, balanced diet that meets their nutritional needs. Consult your veterinarian for specific dietary recommendations.
Regular Exercise: These energetic dogs thrive on physical activity. Daily exercise and mental stimulation are essential to their well-being.
Veterinary Care: Schedule regular veterinary check-ups and vaccinations to catch and address health issues early.
Grooming: Maintain proper grooming practices to ensure their coat and skin are healthy.
Preventative Measures: Discuss preventative measures for common breed-specific health issues with your veterinarian.
Diet and Nutrition
Feeding your Belgian Malinois a well-balanced diet is essential for their overall health and vitality. Here are some dietary considerations:
Protein and Nutrient-Rich Diet
Malinois thrive on a diet rich in high-quality animal proteins. Look for dog foods with meat as the primary ingredient.
Ensure their diet provides essential nutrients, including vitamins, minerals, and omega-3 fatty acids.
Portion Control
Be mindful of portion sizes to prevent overfeeding, which can lead to obesity.
Consult with your veterinarian to determine the appropriate daily caloric intake for your dog based on age, activity level, and health.
Feeding Schedule
Establish a regular feeding schedule with set meal times.
Avoid free-feeding (leaving food out all day), as it can lead to weight issues.
Hydration
Always provide access to clean, fresh water to keep your Malinois properly hydrated.
Exercise and Activity
Belgian Malinois are renowned for their boundless energy and need for physical and mental stimulation. Here's how to ensure they get the exercise they require: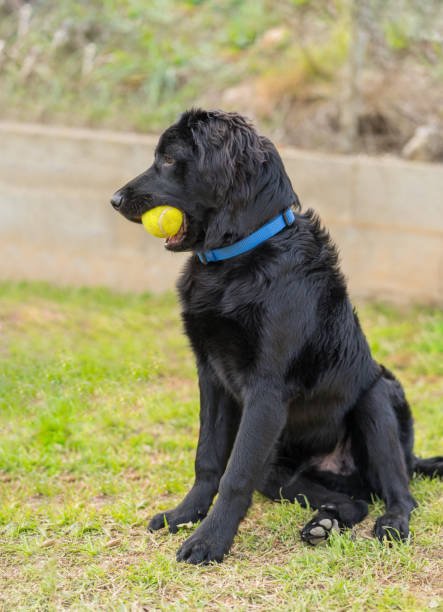 Daily Exercise
Aim for at least 60 to 90 minutes of exercise per day, including brisk walks, playtime, and mental stimulation.
Engage in activities such as fetch, agility training, and obedience exercises.
Mental Stimulation
Provide puzzle toys, interactive games, and training sessions to challenge their intelligence.
Mental stimulation is just as important as physical exercise for this breed.
Grooming and Maintenance
Maintaining your Belgian Malinois' grooming needs is essential to keep them healthy and comfortable.
Coat Care
Brush their short to medium-length coat at least once a week to remove loose hair and prevent matting.
During shedding seasons, more frequent brushing may be necessary.
Ear and Eye Cleaning
Regularly inspect and clean their ears to prevent infections.
Keep an eye on their eyes for any signs of discharge or irritation and consult a veterinarian if necessary.
Dental Care
Brush your Malinois' teeth regularly to prevent dental issues.
Provide dental chews and toys to promote oral health.
Shedding
Belgian Malinois shed moderately year-round, with heavier shedding during seasonal changes.
Be prepared for regular vacuuming and grooming to manage shedding.
In conclusion, caring for a Belgian Malinois requires attention to their specific health needs, including regular veterinary care, a balanced diet, exercise, grooming, and preventative measures. By providing the necessary care and attention, you can ensure your Malinois lives a long, happy, and healthy life as a cherished member of your family.
Choosing and Adopting a Belgian Malinois Dog Breed
Reasons for Adoption
Adopting a Belgian Malinois can be a deeply rewarding experience, not only for you but also for the dog you bring into your life. Here, we'll explore the benefits of adopting this breed and the profound impact it can have on rescue dogs.
Giving Rescue Dogs a Second Chance
Adopting a Belgian Malinois from a shelter or rescue organization means you're providing a loving home for a dog in need.
Many Malinois end up in shelters due to unforeseen circumstances or irresponsible ownership. By adopting, you're giving them a fresh start.
Companionship and Loyalty
Belgian Malinois are renowned for their loyalty and form strong bonds with their owners.
When you adopt, you gain a devoted companion who will stand by your side through thick and thin.
Satisfaction of Saving a Life
Knowing that you've saved a dog's life and given them a chance at happiness can be incredibly fulfilling.
You become a part of the solution to reduce the number of homeless pets.
Research and Preparation
Before adopting a Belgian Malinois, thorough research and preparation are essential. These dogs have specific needs that require careful consideration.
Understanding Breed-Specific Needs
Research the Belgian Malinois breed thoroughly to understand their energy level, exercise requirements, grooming needs, and temperament.
Consider whether your lifestyle and living situation are suitable for this breed. They thrive in active homes with ample space.
Financial Responsibilities
Owning a dog comes with financial responsibilities, including food, veterinary care, grooming, and training expenses.
Ensure you have the financial stability to provide for your Malinois throughout their lifetime.
Training and Socialization
Be prepared to invest time and effort in training and socializing your Malinois. Early training is essential to ensure they become well-adjusted companions.
Enroll in obedience classes or work with a professional trainer if needed.
Adoption Process
Adopting a Belgian Malinois involves a well-structured process through reputable rescues or breed-specific organizations.
Application
Start by filling out an adoption application provided by the rescue organization.
Be honest and thorough in your responses to help match you with the right dog.
Home Visits
Many rescues conduct home visits to ensure that your living environment is safe and suitable for a Belgian Malinois.
Prepare your home accordingly, addressing any potential hazards.
Fees
Adoption fees typically cover vaccinations, spaying/neutering, and initial veterinary care.
Ensure you understand the adoption fee and any additional costs associated with your new dog.
Matching Process
The rescue organization will work to match you with a Belgian Malinois that fits your lifestyle and preferences.
Be patient during this process, as it's important to find the right match for both you and the dog.
Breeding and Ethical Considerations
While adoption is a commendable choice, it's also important to understand responsible breeding practices and ethical considerations.
Responsible Breeding
If you decide to go through a breeder, ensure they adhere to responsible breeding practices.
A reputable breeder will prioritize the health and well-being of their dogs and conduct health screenings.
Genetic Diversity
Emphasize the importance of genetic diversity when discussing breeding with a breeder.
Inbreeding can lead to health issues, so it's crucial to maintain genetic diversity within the breed.
Health Screening
Responsible breeders will conduct health screenings on their breeding dogs to reduce the risk of genetic health problems.
Ask for documentation of health clearances and certifications.
Consider Adoption First
Before pursuing a breeder, consider adopting a Belgian Malinois from a rescue or shelter. Many wonderful dogs are in need of homes.
In conclusion, choosing and adopting a Belgian Malinois is a significant decision that should not be taken lightly. It's a commitment that comes with responsibilities and rewards. Whether you decide to adopt from a rescue or go through a responsible breeder, your dedication to providing a loving and nurturing environment for your Malinois will make a positive impact on their life and yours.
Popularity and Recognition of the Belgian Malinois Breed
Current Popularity
The Belgian Malinois is a breed that has gained significant popularity in recent years, thanks to its exceptional qualities and versatility. In this section, we'll delve into the breed's current popularity and trends in ownership.
Rising Popularity
The Belgian Malinois has seen a steady rise in popularity, particularly in the United States.
Their intelligence, loyalty, and suitability for various roles, including working and sports, have contributed to their appeal.
Trends in Ownership
Belgian Malinois are increasingly sought after as family pets, working dogs, and in law enforcement and military roles.
The breed's reputation for being an excellent guard dog and search-and-rescue partner has led to a surge in demand.
Social Media Influence
The breed's popularity has been amplified by social media, with countless videos and posts showcasing their remarkable abilities.
This exposure has introduced the breed to a broader audience, further driving interest.
Breed Recognition
The Belgian Malinois is recognized and celebrated by various kennel clubs and breed organizations worldwide. Their recognition is a testament to their unique qualities and contributions.
American Kennel Club (AKC)
The Belgian Malinois is recognized by the American Kennel Club as a distinct breed within the Herding Group.
They are eligible to compete in AKC events, including conformation shows, obedience trials, and agility competitions.
Fédération Cynologique Internationale (FCI)
The FCI, an international canine organization, also recognizes the Belgian Malinois as a distinct breed.
Their breed standard outlines the ideal characteristics and traits of the breed.
Breed Organizations
Various breed-specific organizations, such as the American Belgian Malinois Club (ABMC), exist to promote and protect the breed.
These organizations provide resources, events, and support for Belgian Malinois enthusiasts.
Notable Breed Varieties
While the Belgian Malinois is a distinct breed, there are no distinct varieties or subtypes like some other breeds (e.g., American vs. English Bulldogs). However, it's important to note that within the breed, individual dogs may have slight variations in appearance and temperament due to genetics and breeding practices.
Working Line vs. Show Line
In the Belgian Malinois community, you may hear about working line and show line Malinois.
Working line Malinois are often bred for their working abilities and tend to be more agile and energetic.
Show line Malinois are bred with an emphasis on conforming to breed standards and excelling in conformation shows.
Coat Variations
Belgian Malinois typically have a short to medium-length double coat, but variations in coat texture and color may occur.
While the classic Mahogany and Black and Tan colors are most common, subtle differences in shades may exist.
It's essential to focus on the individual dog's characteristics and needs rather than specific varieties within the breed. Whether you're interested in a Belgian Malinois for work, sport, or companionship, it's crucial to research breeders carefully and choose a dog that aligns with your lifestyle and preferences.
In conclusion, the Belgian Malinois breed's popularity continues to rise, driven by its remarkable qualities and versatility. Their recognition by prominent kennel clubs and breed organizations underscores their importance in the world of dogs. While there are no distinct breed varieties, variations in coat and purpose (working vs. show) provide options for prospective owners to find a Malinois that suits their needs and preferences. Whether you're considering the breed for its working abilities, loyal companionship, or agility, the Belgian Malinois remains a captivating and cherished breed in the canine world.
Exercise and Activity Recommendations for Belgian Malinois
Exercise Plan
Belgian Malinois are renowned for their boundless energy and need for regular exercise. To ensure their physical and mental well-being, a comprehensive exercise plan is essential.
Types of Exercise
Brisk Walks: Daily walks are a must for Malinois. Aim for at least 30 to 45 minutes of brisk walking to help them burn off energy.
Playtime: Interactive play sessions with toys like fetch, tug-of-war, and frisbee provide mental stimulation and physical exercise.
Agility Training: Malinois excel in agility exercises. Set up agility courses in your yard or participate in agility classes to challenge their agility and intelligence.
Duration and Frequency
Daily Exercise: Malinois should engage in exercise daily to prevent boredom and restlessness.
Intensity: Vary the intensity of exercise to keep them engaged. Incorporate short bursts of high-intensity activity, like sprints or agility training.
Duration: Aim for a total of 60 to 90 minutes of exercise daily, distributed across multiple sessions.
Breed-Specific Exercise Needs
Mental Stimulation: Malinois are not just physically active but also highly intelligent. Mental stimulation is equally important. Use puzzle toys, obedience training, and scent games to challenge their minds.
Social Interaction: These dogs thrive on social interaction. Arrange playdates with other dogs to provide them with socialization opportunities.
Swimming
While not all Malinois are natural swimmers, some enjoy water activities. If your dog shows interest, consider introducing them to swimming or water games.
Always supervise water activities, and use a life jacket if necessary.
Nutrition and Feeding Guidelines
Proper nutrition is fundamental to your Belgian Malinois' overall health and vitality. Consider the following dietary recommendations based on their size, age, and activity level.
Dietary Recommendations
High-Quality Dog Food: Choose a premium, well-balanced dog food that lists meat as the primary ingredient. Look for options specifically formulated for active breeds.
Protein: Malinois benefit from a higher protein content in their diet. Ensure the protein source is of high quality.
Moderate Fat: They require moderate fat content for energy, but avoid excessive fat to prevent obesity.
Carbohydrates: Include complex carbohydrates like sweet potatoes and brown rice for sustained energy.
Portion Control
Consult with your veterinarian to determine the appropriate daily caloric intake for your Malinois based on factors like age, weight, and activity level.
Divide their daily portion into two or three meals to prevent overeating.
Be mindful of treats, as excess treats can contribute to weight gain.
Dietary Restrictions or Allergies
Monitor your dog for any signs of food allergies or sensitivities, such as skin irritations or digestive issues.
If allergies are suspected, consult your veterinarian to explore hypoallergenic or limited-ingredient diet options.
Feeding Schedules
Establish a regular feeding schedule with set meal times. Consistency helps regulate their digestion.
Avoid feeding immediately before or after vigorous exercise to prevent gastrointestinal issues.
Hydration
Ensure your Malinois has access to clean, fresh water at all times, especially during and after exercise to prevent dehydration.
In conclusion, Belgian Malinois are active and intelligent dogs that require a well-thought-out exercise plan and a balanced diet to thrive. Regular exercise, mental stimulation, and a high-quality diet tailored to their needs are key to keeping them healthy and happy. By meeting their exercise and nutrition requirements, you can ensure that your Belgian Malinois enjoys a fulfilling and active life as a cherished member of your family.
Socialization and Training Tips for Belgian Malinois
Socialization
Socialization is a crucial aspect of raising a well-rounded Belgian Malinois. Due to their protective nature and high energy levels, proper socialization helps them become well-adjusted and confident dogs.
Start Early
Begin socialization as early as possible, ideally when your Malinois is a puppy.
Expose them to various people, dogs, environments, and situations to build their confidence.
Positive Experiences
Ensure that socialization experiences are positive and rewarding. Use treats, praise, and toys to reinforce good behavior.
Gradually expose them to different stimuli, such as traffic, loud noises, and other animals.
Consistency
Be consistent with socialization efforts. Regular exposure to new experiences is essential for continued development.
Enroll in puppy socialization classes to provide structured and supervised interactions with other puppies.
People and Dogs
Encourage positive interactions with a wide range of people, including children and strangers.
Supervise playdates with other dogs to ensure they learn appropriate social behaviors.
Ongoing Socialization
Socialization is not a one-time effort; it should continue throughout your Malinois' life.
Regular exposure to new experiences helps prevent fearfulness or aggression.
Training Tips
Belgian Malinois are highly intelligent and trainable dogs, but they can also be independent and strong-willed. Effective training methods tailored to their temperament are crucial.
Positive Reinforcement
Use positive reinforcement techniques like treats, praise, and play to motivate and reward good behavior.
Avoid harsh punishments, as Malinois can become uncooperative if treated unfairly.
Consistency and Routine
Establish a consistent daily routine for training sessions, meals, and exercise.
Malinois thrive on routine and structure, which helps them understand expectations.
Early Obedience Training
Begin obedience training early, as puppies are like sponges for learning.
Focus on basic commands like sit, stay, come, and heel.
Advanced Training
Malinois excel in advanced training, such as agility, obedience trials, and even search-and-rescue work.
Consider enrolling in advanced training classes or working with a professional trainer to challenge their intelligence.
Mental Stimulation
Mental stimulation is as important as physical exercise. Incorporate puzzle toys and brain games to engage their intelligence.
Malinois enjoy problem-solving tasks and tasks that require critical thinking.
Socialization and Training Integration
Combine socialization with training by exposing your Malinois to new experiences while reinforcing obedience commands.
This helps them learn to respond in various situations.
Leadership
Establish yourself as a calm and confident leader. Malinois respect and respond well to authoritative yet gentle guidance.
Consistent leadership helps them feel secure and reduces unwanted behaviors.
Common Behavioral Traits of Belgian Malinois
Positive Behavioral Traits
Belgian Malinois possess several positive behavioral traits that make them exceptional companions when properly trained and managed.
Loyalty and Devotion
Malinois are incredibly loyal to their families and form strong bonds with their owners.
Their devotion makes them excellent protectors and loving companions.
Intelligence and Trainability
They are among the most intelligent dog breeds and are quick learners.
Their trainability and work ethic make them excel in obedience training and various tasks.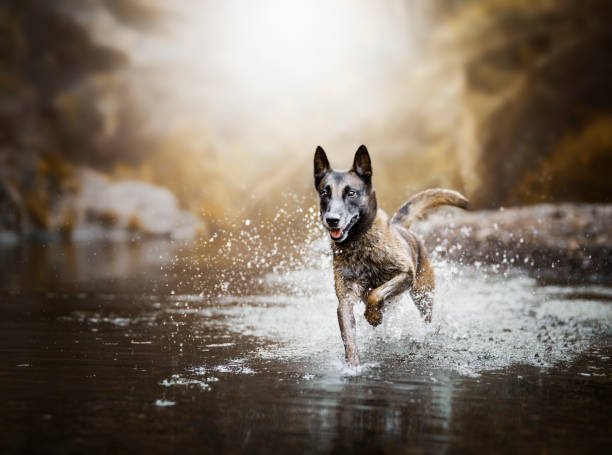 Energetic and Active
Their boundless energy and enthusiasm for play and exercise make them great companions for active individuals or families.
They thrive in environments where they can expend their energy.
Alertness and Watchfulness
Malinois are vigilant and naturally alert, making them excellent watchdogs.
Their keen senses and protective instincts mean they're always on guard.
Versatility
Their versatility is a notable trait. Malinois can excel in various roles, including working dogs, agility competitors, and search-and-rescue partners.
They thrive when they have a job to do.
Challenging Behavioral Traits
While Belgian Malinois have many positive traits, they can also exhibit challenging behaviors if not properly trained and managed.
Independence
They have an independent streak and may try to assert themselves if they sense a lack of leadership.
Consistent training and clear boundaries are essential to address this trait.
High Energy Levels
Their high energy levels can lead to restlessness and destructive behavior if not adequately exercised.
Boredom can result in chewing, digging, and other undesirable behaviors.
Strong Prey Drive
Malinois have a strong prey drive, which means they may chase after smaller animals, including cats or smaller dogs.
Early socialization can help mitigate this behavior.
Protectiveness
While their protectiveness is a positive trait, it can become challenging if not properly managed.
Early socialization is crucial to ensure they are well-adjusted around strangers.
Need for Mental Stimulation
Without mental stimulation, Malinois can become bored and engage in nuisance behaviors.
Providing puzzle toys and engaging them in mentally stimulating activities is essential.
Stubbornness
Their intelligence can sometimes translate into stubbornness, especially if they sense inconsistency in commands.
Patience and consistent training methods are essential to overcome this.
Managing and Addressing Behavioral Issues
Managing and addressing behavioral issues in Belgian Malinois requires a combination of training, socialization, and understanding their unique temperament.
Training and Consistency
Enroll in obedience classes or work with a professional trainer to address specific behavioral challenges.
Consistent training methods and clear communication are key to managing stubbornness and independence.
Exercise and Mental Stimulation
Ensure your Malinois receives ample exercise and mental stimulation to prevent boredom-related behaviors.
Daily walks, playtime, and interactive toys are essential.
Socialization
Continue socialization efforts throughout their life to ensure they are comfortable around people and other animals.
Early exposure helps prevent fearfulness or aggression.
Leadership
Establish yourself as a confident and consistent leader. Malinois respond well to authoritative guidance.
Leadership helps them feel secure and reduces undesirable behaviors.
Professional Guidance
If you encounter severe behavioral issues, seek guidance from a professional dog behaviorist or trainer.
They can assess and address specific challenges effectively.
In conclusion, Belgian Malinois exhibit a range of positive and challenging behavioral traits. Understanding and managing their temperament through training, socialization, and leadership is essential to ensure they become well-adjusted and loving companions. With the right approach and care, Belgian Malinois can thrive and bring joy to your household while showcasing their remarkable qualities.
Personal Stories and Testimonials: Belgian Malinois Owners Share Their Experiences
Belgian Malinois are known for their intelligence, loyalty, and remarkable abilities. But what's it really like to live with one of these extraordinary dogs? In this section, we'll hear from real Belgian Malinois owners who share their personal stories, challenges, and the joys of having this breed as a companion.
Testimonial 1: Sarah's Journey with Max
Sarah, a Belgian Malinois owner from California, shares her experiences with her beloved Malinois, Max.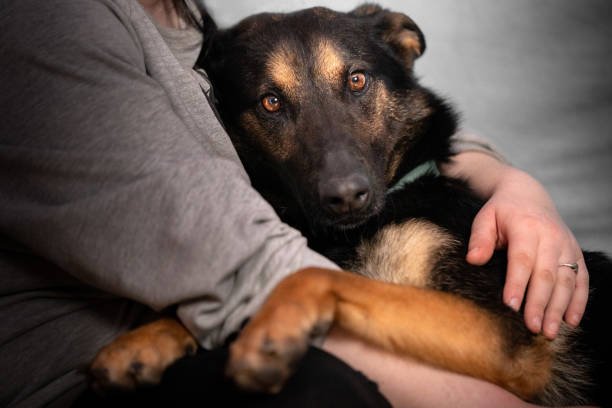 "When I first brought Max home as a puppy, I was captivated by his boundless energy and intelligence. He's been my loyal companion for the past four years, and I can't imagine life without him. Max has an incredible work ethic and loves learning new tricks. We've dabbled in agility training, and he's a natural. But it's not just about the physical activities; Max's companionship is invaluable. He's a loving and protective member of our family, always looking out for us. Of course, there have been challenges too, like his intense herding instincts, which sometimes manifest when guests come over. But with proper training and socialization, we've managed to strike a balance. Max has brought so much joy and laughter into our lives, and I wouldn't trade our journey together for anything."
Testimonial 2: John's Bond with Bella
John, a proud owner of Bella, a Belgian Malinois, shares his heartfelt journey.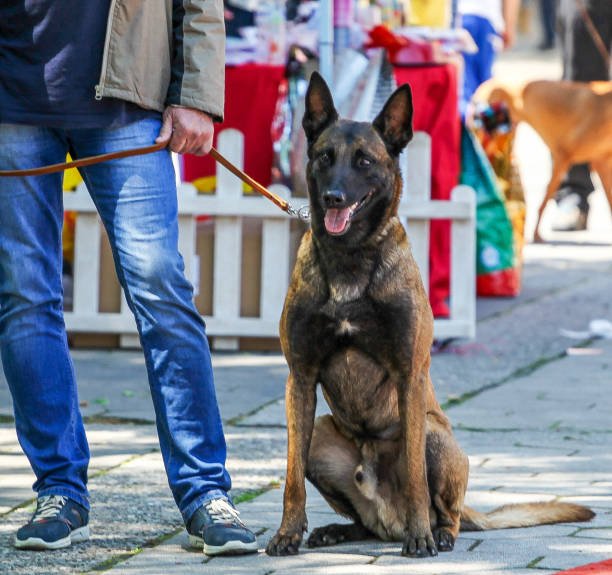 "Bella entered my life as a rescue dog, and it's been an incredible journey ever since. She had a rough start but quickly adapted to our family. Bella's loyalty is unmatched, and she's the ultimate protector. I've never felt safer than when she's by my side. Our daily runs and hikes are some of the highlights of our days. She's not just a companion; she's my partner in adventure. Bella's intelligence amazes me every day, and we've even taken up agility training together. But it's not all about athleticism; she's got a heart of gold. Bella has taught me the true meaning of resilience, and I'm grateful for every day we spend together."
Testimonial 3: Emily's Love for Leo
Emily, who owns Leo, a Belgian Malinois, shares her story of love and learning.
"Leo came into my life when I was looking for a loyal companion. He's been that and so much more. Leo is incredibly intelligent, and our training sessions have been a blast. He's mastered a range of commands and loves showing off his skills. But what's most endearing about Leo is his gentle side. He's great with kids and has a soft spot for my two-year-old daughter. His protective instincts are remarkable, and I always feel safe with him around. However, managing his high energy levels has been a learning experience. We've had to incorporate more exercise into our routine, which has been a rewarding challenge. Leo is not just a pet; he's a cherished member of our family, bringing endless joy and love."
Testimonial 4: Mark and Luna's Adventures
Mark, an outdoors enthusiast, shares his adventures with Luna, his Belgian Malinois.
"Luna and I share a love for the great outdoors. From hiking through rugged terrain to camping under the stars, she's my ideal adventure buddy. Her energy knows no bounds, and she thrives in the wilderness. Luna's natural athleticism and agility have taken us to new heights, literally. We've conquered challenging trails and competed in agility competitions. But it's the bond we've formed that's truly remarkable. Luna is not just a dog; she's my partner in every sense of the word. Her protective instincts are unmatched, and I trust her with my life. Owning a Belgian Malinois has been a journey of growth, adventure, and unparalleled companionship."
Testimonial 5: Rachel's Story of Rescuing Rocky
Rachel, who rescued Rocky, a Belgian Malinois, shares her heartwarming story.
"Rocky came into my life when he was just a year old, and he had a tough start. He'd been abandoned and had trust issues. But with patience and love, he blossomed into the most loyal and affectionate companion. Rocky's intelligence shines through in everything he does. We've taken on advanced training together, and he's excelled in agility competitions. Despite his challenging past, he's incredibly loving and gentle with my children. Rocky's loyalty is unwavering, and he's a true testament to the resilience of the Belgian Malinois breed. Every day with Rocky is a reminder of the power of love and second chances."
Testimonial 6: Alex's Bond with Luna
Alex shares his story of forming a unique bond with his Belgian Malinois, Luna.
"From the moment I met Luna, I knew we had an extraordinary connection. Her intelligence and enthusiasm for life are infectious. We've delved into various activities, from obedience training to search-and-rescue missions. Luna's drive to learn and excel never ceases to amaze me. But it's the little things, like her joyful greeting when I come home, that make her special. Luna has an innate ability to sense my moods and provide comfort when I need it most. She's not just a dog; she's my confidant, adventure partner, and source of endless happiness."
These personal stories and testimonials from Belgian Malinois owners highlight the remarkable qualities of this breed. While they can present challenges, the love, loyalty, and companionship they offer are truly unparalleled. Whether through training, adventure, or simply sharing everyday moments, these dogs have left an indelible mark on the lives of their owners, showcasing the incredible bond that can be formed with a Belgian Malinois.
Breed-Specific Accessories and Care Products for Belgian Malinois
Belgian Malinois are extraordinary dogs known for their intelligence, energy, and loyalty. To ensure their well-being and happiness, it's important to provide them with the right accessories and care products that cater to their specific needs. In this section, we'll explore some breed-specific accessories and care products that Belgian Malinois owners may find beneficial.
1. Grooming Tools
Belgian Malinois have a short to medium-length double coat that requires regular grooming to keep it healthy and reduce shedding. Here are some grooming tools that can help you maintain your Malinois' coat:
– Slicker Brush: This type of brush is excellent for removing loose hair and preventing mats and tangles.
– Undercoat Rake: To effectively remove the dense undercoat, an undercoat rake is a must-have.
– Grooming Glove: A grooming glove can be a more comfortable option for both you and your dog. It helps remove loose hair while giving your Malinois a gentle massage.
– Deshedding Tool: These tools are designed to reduce shedding by removing loose hair from the undercoat.
– Nail Clippers: Regular nail maintenance is crucial for your Malinois. Opt for quality nail clippers designed for dogs.
2. Durable Toys
Belgian Malinois are known for their playful nature and high energy levels. Providing them with durable toys can help keep them mentally and physically stimulated while preventing destructive behaviors. Look for toys that are tough and can withstand their powerful jaws.
– Interactive Puzzle Toys: These toys challenge your Malinois' problem-solving skills while providing mental stimulation.
– Chew Toys: Durable chew toys are essential for teething puppies and can help keep adult dogs' teeth clean.
– Fetch Toys: Since Malinois love to play fetch, investing in balls or frisbees designed for dogs can provide hours of entertainment.
3. Harnesses and Collars
Harnesses and collars are essential accessories for walking and training your Belgian Malinois. Due to their strength, a well-fitted harness can give you more control and reduce the risk of injury during walks.
– No-Pull Harness: These harnesses are designed to discourage pulling and provide better control during walks.
– Martingale Collar: A martingale collar is an excellent option for dogs prone to slipping out of regular collars.
– Training Collar: For obedience training, consider a training collar that provides gentle correction and guidance.
4. Exercise Equipment
To meet the exercise needs of your active Malinois, consider adding some exercise equipment to your routine. These items can help you engage your dog in various physical activities:
– Agility Set: Setting up an agility course in your yard can challenge your Malinois' agility and intelligence.
– Flirt Pole: A flirt pole is a fun way to exercise your dog's chase and play instincts.
– Weighted Vest: For advanced fitness, you can use a weighted vest to increase your Malinois' endurance.
5. Interactive Feeding Tools
Malinois are intelligent dogs, and interactive feeding tools can keep them mentally engaged during mealtime. These products encourage problem-solving and slow down eating, preventing issues like bloat:
– Slow Feeder Bowl: These bowls have ridges and obstacles that make your dog work for their food, slowing down their eating pace.
– Puzzle Feeders: Puzzle feeders require your Malinois to manipulate the toy to access their food.
6. Training Aids
For obedience training and behavior management, you can consider various training aids to help you communicate effectively with your Malinois:
– Training Clicker: Clicker training is a popular positive reinforcement technique. A training clicker helps mark desired behaviors for your dog.
– Long Line or Leash: A long line or leash is useful for recall training and giving your dog more freedom during outdoor activities while maintaining control.
7. Cooling Products
Belgian Malinois can be sensitive to hot weather due to their dense coat and high energy levels. Cooling products can help them stay comfortable in warm temperatures:
– Cooling Vest: A cooling vest can keep your Malinois cool during outdoor activities on hot days.
– Cooling Mat: A cooling mat provides a cool surface for your dog to rest on indoors or in the shade.
8. Dental Care Products
Maintaining your Malinois' dental health is crucial. Dental care products can help prevent dental issues and keep their breath fresh:
– Dog Toothbrush and Toothpaste: Regular brushing can prevent tartar buildup and gum disease.
– Dental Chews: Dental chews can help reduce plaque and tartar while providing a tasty treat.
9. Car Safety Products
If you frequently travel with your Malinois, ensuring their safety in the car is essential:
– Dog Seat Belt: A dog seat belt or harness keeps your Malinois secure during car rides.
– Car Seat Cover: A car seat cover protects your vehicle's interior from dirt and dog hair.
Remember that the specific accessories and care products you choose should cater to your Belgian Malinois' individual needs and preferences. It's essential to invest in high-quality items that will last and ensure your dog's comfort and safety. Additionally, consult with your veterinarian or a professional trainer for guidance on selecting the most suitable accessories and products for your Malinois.
Frequently Asked Questions (FAQs) About the Belgian Malinois Breed
Belgian Malinois are intriguing and versatile dogs, but potential owners often have questions about their care, characteristics, and suitability as pets. In this FAQ section, we'll address ten common questions about the Belgian Malinois breed to provide you with comprehensive insights.
1. Are Belgian Malinois Good Family Dogs?
Answer: Belgian Malinois can be excellent family dogs when properly trained and socialized. They are loyal and protective, making them natural watchdogs. However, their high energy levels and herding instincts may require supervision around small children.
2. Are Belgian Malinois Aggressive?
Answer: Belgian Malinois are not inherently aggressive, but they have protective instincts. Proper socialization and training are essential to ensure they are well-behaved and not overly reactive.
3. Do Belgian Malinois Shed a Lot?
Answer: Yes, Belgian Malinois shed moderately throughout the year, with heavier shedding during seasonal changes. Regular grooming can help manage shedding.
4. What Are the Exercise Needs of Belgian Malinois?
Answer: Belgian Malinois are highly active dogs that require daily exercise and mental stimulation. They thrive on activities like running, playing, and agility training. A lack of exercise can lead to behavioral issues.
5. How Intelligent Are Belgian Malinois?
Answer: Belgian Malinois are among the most intelligent dog breeds. They are quick learners and excel in obedience training and problem-solving tasks. Their intelligence makes them suitable for various tasks, including police work and search-and-rescue.
6. Do Belgian Malinois Get Along with Other Pets?
Answer: Belgian Malinois can coexist with other pets, but early socialization is crucial. Their herding instincts may cause them to chase smaller animals, so supervision and training are necessary.
7. What Is the Typical Lifespan of a Belgian Malinois?
Answer: The average lifespan of a Belgian Malinois is around 10 to 14 years. Providing proper care, nutrition, and regular veterinary check-ups can contribute to a longer and healthier life.
8. Are Belgian Malinois Good for First-Time Dog Owners?
Answer: Belgian Malinois are best suited for experienced dog owners who understand their needs and energy levels. They may not be the ideal choice for first-time dog owners due to their high demands for training and exercise.
9. Do Belgian Malinois Have Health Issues?
Answer: Like all breeds, Belgian Malinois can be prone to certain health issues. Common concerns include hip dysplasia, elbow dysplasia, and progressive retinal atrophy. Regular vet check-ups are essential for early detection and prevention.
10. Can Belgian Malinois Live in Apartments?
Answer: Belgian Malinois are not well-suited for apartment living unless they receive ample daily exercise and mental stimulation. They thrive in homes with a yard where they can burn off their energy.
These frequently asked questions provide valuable insights into the Belgian Malinois breed. If you're considering bringing a Malinois into your life, it's essential to be well-prepared, dedicated to their needs, and committed to their training and socialization.
Conclusion: Belgian Malinois – A Remarkable Breed Worth Your Care and Attention
Throughout this comprehensive guide, we've delved into the world of the Belgian Malinois breed, uncovering their unique characteristics, care requirements, and the joys and challenges of owning one of these extraordinary dogs. As we wrap up, let's summarize the key points, emphasize the significance of responsible ownership, and encourage the consideration of adoption.
Recap of Key Points
Belgian Malinois are a breed renowned for their:
Intelligence: They rank among the smartest dogs, making them highly trainable and versatile in various roles.
Loyalty: Belgian Malinois are deeply loyal and form strong bonds with their owners, making them excellent companions.
Activity Level: They have high energy levels and require regular exercise and mental stimulation to thrive.
Protectiveness: Malinois have strong protective instincts, making them excellent watchdogs.
Grooming Needs: Their short to medium-length double coat requires regular grooming to manage shedding.
Health Considerations: While generally healthy, they can be prone to certain genetic health issues, so regular veterinary check-ups are essential.
Responsible Ownership Matters
As you consider bringing a Belgian Malinois into your life, it's crucial to embrace responsible pet ownership. This includes:
Proper Training: Invest time in training and socialization to ensure your Malinois becomes a well-behaved and balanced companion.
Exercise Commitment: Be prepared for daily exercise and mental stimulation to meet their energy needs.
Grooming: Regular grooming not only keeps their coat healthy but also strengthens your bond with your dog.
Healthcare: Regular veterinary check-ups, vaccinations, and preventive care are essential for a long and healthy life.
Socialization: Expose your Malinois to various people, animals, and environments from a young age to foster positive behavior.
Encouraging Adoption
While Belgian Malinois puppies can be found from reputable breeders, consider adoption as a compassionate choice. Many Malinois are in need of loving homes through rescue organizations and shelters. Adoption not only gives these dogs a second chance but also adds a remarkable companion to your life.
Resources for Adoption:
Local Shelters: Visit local animal shelters and inquire about Malinois available for adoption.
Breed-Specific Rescues: Research Belgian Malinois rescue organizations that specialize in this breed.
Online Adoption Platforms: Explore online platforms dedicated to pet adoption, where you can search for Malinois in need of homes.
In Closing
Belgian Malinois are a breed that stands out for their intelligence, loyalty, and boundless energy. Whether you're looking for a dedicated working partner, an agile and spirited companion, or a watchful protector, the Malinois can fulfill these roles admirably. However, their unique needs require responsible ownership, commitment, and dedication to training and care.
As you embark on this journey with the Belgian Malinois breed, remember that the rewards are boundless. The bond you'll form, the adventures you'll share, and the unwavering loyalty you'll receive are truly remarkable. Whether you choose to bring a Malinois into your family through adoption or reputable breeding, the experiences and memories you'll create together will undoubtedly enrich your life.